Manufacturing
SM Biomed Sdn. Bhd. is a R&D backed API and Intermediates manufacturing company and also the first and largest USFDA approved API manufacturing facility in Malaysia.
We have two fully equipped production blocks in the premises. Plant-I dedicated for Macrolide antibiotics and Plant-II a multi-product facility with functional utilities including Steam, Chilled Water, Cooling water, Vacuum and Compressed air and multiple clean rooms.
Each of our facilities was built with quality, operational adaptability, and manufacturing capabilities in mind. With these attributes at our core, SM offers prompt production slots and uncompromising quality.
Plant-I
Dedicated facility for Macrolide antibiotics

Installed reactor capacity: 23.5KL

Annual production capacity: 200 MT

ISO Class 8 classified finishing area (Class 100,000 area)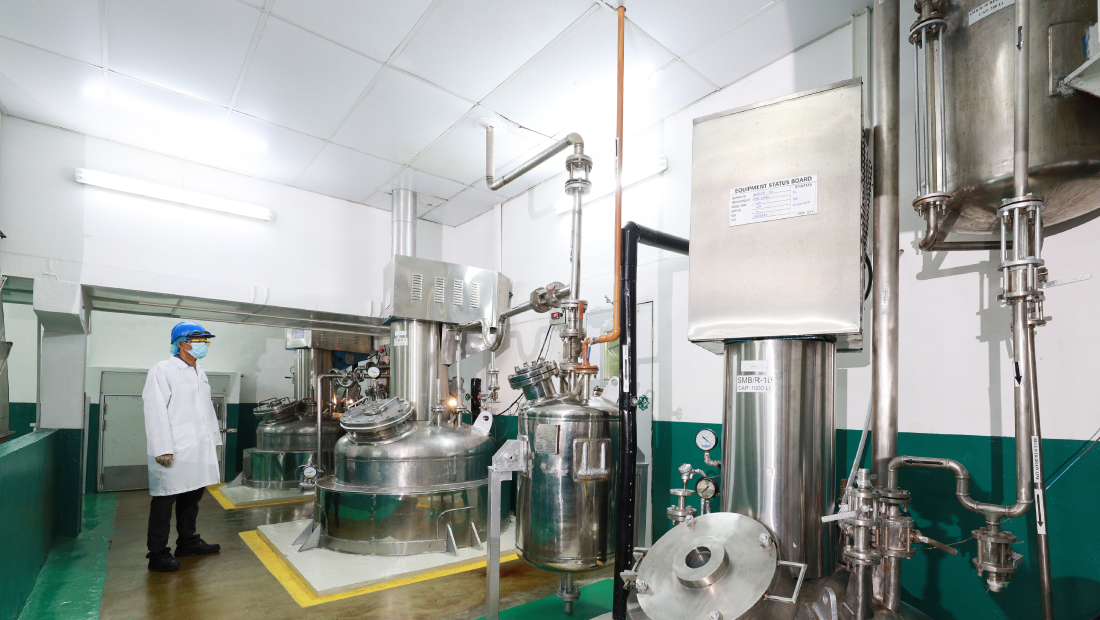 Plant-II (Multipurpose Production Facility)
Multipurpose production facility offering greater flexibility
Specific production areas to handle different products
Ground +2 storey facility
Temperature capability: -80°C to +180°C
ISO Class 8 classified finishing area (Class 100,000 area)
Reaction Capabilities
Reaction Capabilities
Reagent Capabilities
Grignard Reaction
RMgX
Chiral Reduction
S-CBS Reagent
Chemical Resolution
(+)-CSA, L-(+)-Tartaric acid
Organoborane Chemistry
Borane-Dimethyl Methyl Sulphate
Chlorination
POCl3, HCl
Bromination
Bromine / HBr in Acetic Acid, NBS, DBH
Nitration
HNO3 / H2SO4
Reductive Amination
Formic acid, Formaldehyde
Reduction
NaBH4, K2BH4, LiAlH4
Cyclization
Acylating reagent / AlCl3
Friedel Crafts Reaction
AlCl3
Wittig Reaction
Methyltriphenylphosphonium Bromide
Mesylation / Tosylation
Methanesulfonyl Chloride,
Para-Toluene Sulfonylchloride
Methylation
MeI/KOH, Dimethyl Sulphate / CaCO3
Demethylation
N-Demethylation using Sodium acetate / I2, BBr3
Condensation Reaction
EDCI / HOBT